novice
Posts: 25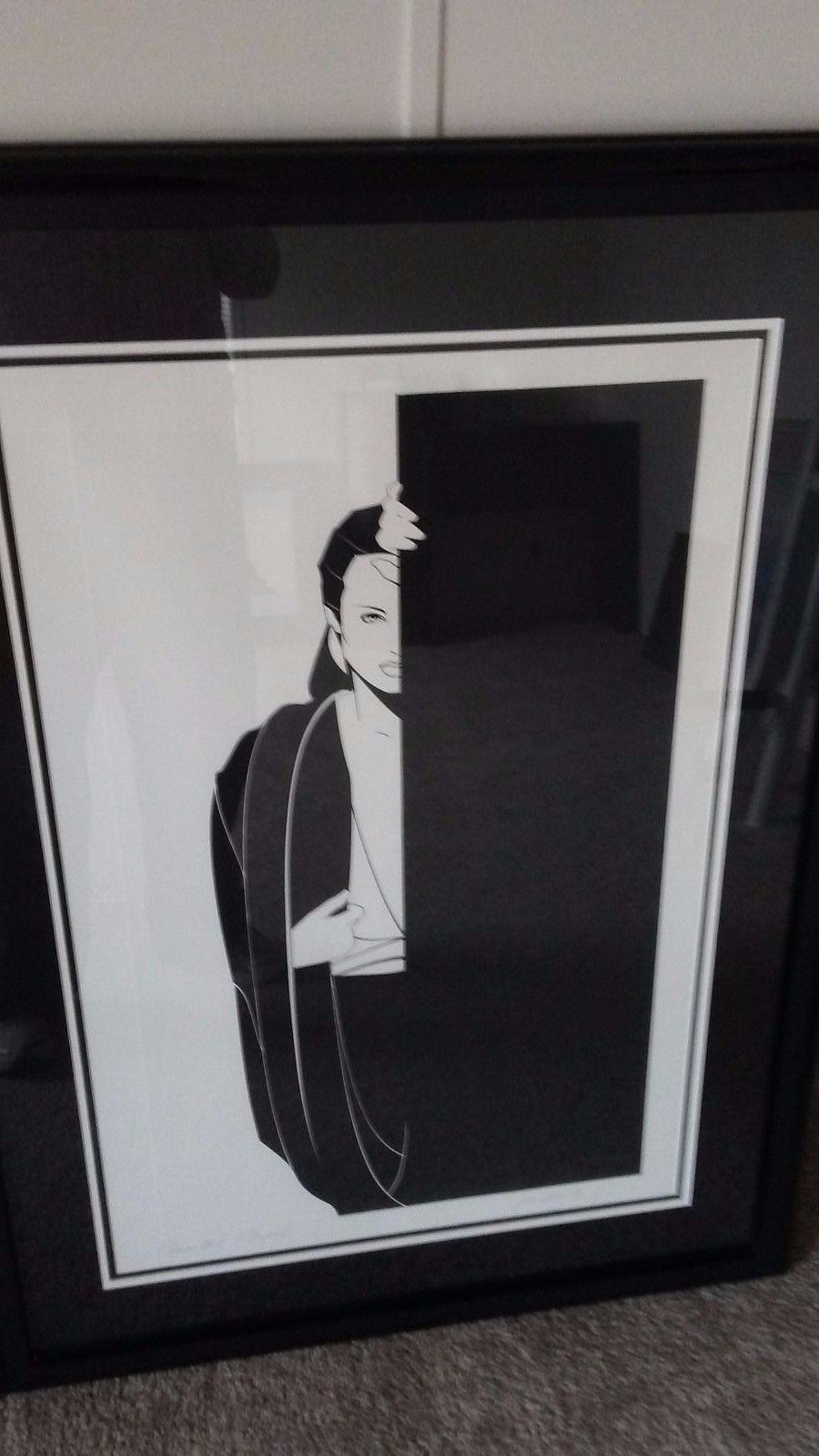 I am being forced to part with my Nagel's for a deeply discounted price.  Please email me at hdennis3912 at g mail to inquire.
This one is 
Artist: Patrick Nagel (1945-1984)
Black and White Robe
RARE PRINTERS PROOF!
Serigraph on cotton rag paper, 1981
Hand numbered in pencil in lower left margin - Printers Proof - total edition size is 32.
(There is another version of this print titled, "Black Robe", which as the color blue incorporated. It has a total edition size of 110.)
An experiment between Mirage, Nagel and Wasserman. The same screens were used as those of the Black Robe to make a one color (black) serigraph. In fact, it's nearly a better print, very stark and dramatic. It also features an embossed key line around the image, almost emulating a plate-mark such as those found on earlier intaglio prints. The embossing gives the print an unusual dimensional look.
Publisher: Mirage Editions
Subject: A modern black and white depiction of a woman wearing a black robe, while standing half behind a black screen dressed in 1981 fashion.
Provenance: Client inherited work from fathers estate circa 1999. Piece was purchased from a Michigan based art gallery in the late 20th century for $6400, framed and matted.
Condition: The artwork is in excellent condition. 
 PRICE OF THIS PIECE HAS BEEN GREATLY REDUCED TO SELL QUICKLY.  
There are only 32 in this edition, is a Printers Proof, and very limited edition which all raise the value.  
Frame included.
Shipping will be professional, and insured.