superstar
Posts: 329
It is often said that imitation is the sincerest form of flattery. Patrick Nagel would have been very flattered indeed to see the number and quality of artists who have adopted his style at one time or another.
The list of such artists could stretch this topic out for several pages.
Undoubtedly, the professional artist who most closely worked in Nagel's style was Luis Preciado. Preciado was just out of art school when he was snatched by Mirage Editions (and the infamous Karl Bornstein) to create art in the Nagel style. Here are some examples of his work: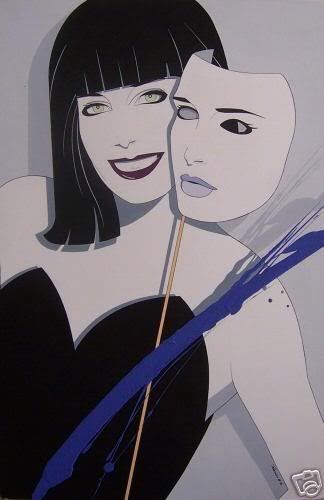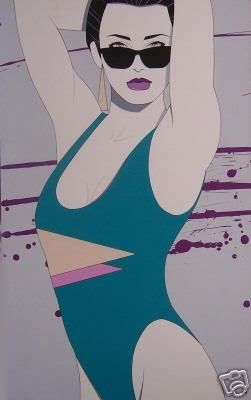 Preciado painted these works in the mid to late 80s to fill the void left after Pat's untimely death.
Some of his originals are being sold on ebay for a modest amount. In fairness to Preciado, his work is of good quality, and the originals are striking in person. (Also, the dealer who is selling original Preciados on Ebay packs them very well for shipment.)