regular
Posts: 90
While taking a look at the Nagel images I have found and saved over time in a folder, something came to my attention and I wanted to comment on the apparent lack of attributable objects in most of Nagel's paintings aside from the occasional bit of clothing, accessories or imposed geometric patterns which adorn his subjects. This makes sense since his process of painting was to strip down the image to it's basic form. While putting aside the occasional commercial illustration, there have been few objects represented which I found can be identified and attributed specifically in his regular body of work. Now by no means have I seen it all but among those images I found the Kawasaki motorcycle painting and the New York City painting including the Flatiron building otherwise there's just the odd hairdryer, telephone, toilet and shoe and hardly another attributable object in sight.
Which brings the focus to a chair featured in a couple of canvas paintings: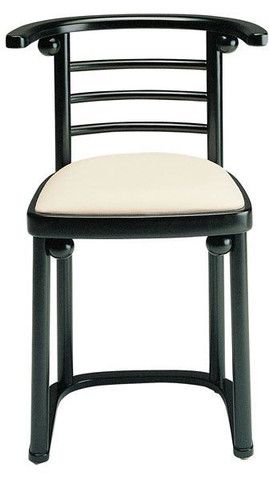 The Fledermaus chair by Josef Hoffmann was designed in 1907 for the Fledermaus Cabaret in Vienna. In one way to me this chair's presence makes sense as Hoffmann and other noted architects and designers of his era started to see a resurgence of interest by the public (around the time Nagel was active) which led to record auction sales and reproductions of these works in the late 1970's and early 1980's. Amongst some of the great secessionist artists, Josef Hoffman was an artist appreciated among artists and with that being said it doesn't surprise me that this chair ended up in a few of Nagel's paintings. Not only was this work the foundation of design which preceded and influenced the Bauhaus movement but also its popularity was found once again in late 70's and early 80's contemporary design. Now I can't say, because I was not there but I would like to believe that Nagel was particular about the image he conveyed in his work and that this chair was deliberately chosen for its presence and appeal to him as an artist. I wonder if it was a borrowed prop or a chair he owned? Here are two canvas paintings the chair appears in: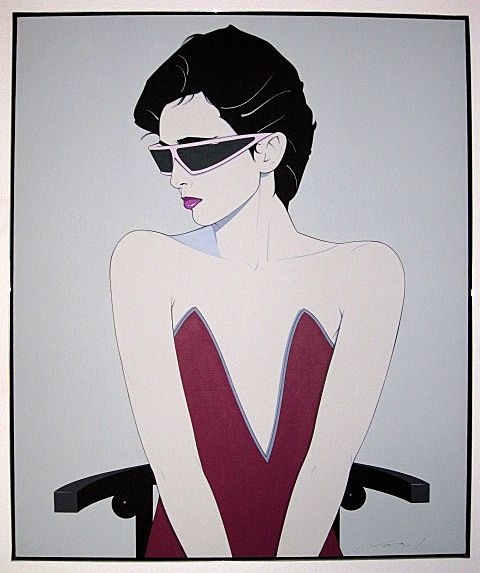 And this brings us again to another chair I believe was possibly represented in this Playboy painting which was used in a poster to advertise the release of the Playboy Portfolio:
This is the Cesca chair which some of you may be familiar with or may have even grown up with. It was designed in 1928 by Marcel Breuer the Bauhaus teacher and student and has seen production in some regularity since it's early days being as popular as it has been. Once again this was in heavy production in the 1970's and 80's though I can't say whether this was the actual chair form represented in the Playboy painting but even with the back eliminated from the image the shape of the arms are remarkably similar.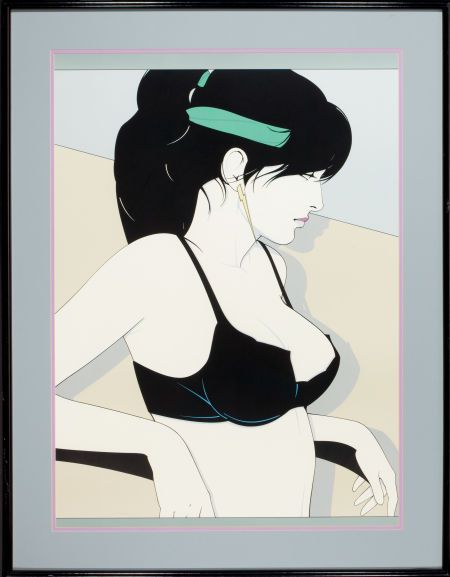 I hope I haven't bored everyone out of their minds but I couldn't help but address two of my greatest loves/obsessions together in the same place so thanks to the decorative arts (furniture) and fine arts (Nagel) and all the informative posts by all of the awesome people that keep this forum going if I haven't lost you on this long, dorky rant by now. :)
Please feel free to fire away if you have anything you want to add.